Wondering which of the actors on the street can't knit a pom pom and who likes to decorate eggs? Seven actors revealed interesting facts from their personal lives.
Karolina Lipowská as Anežka Klímová
What does your typical Easter look like?
We haven't celebrated them in this traditional way for some time. My parents are from North Moravia, where they're not completely afraid of it, so I consider Easter a pretty crazy holiday. I would often find myself in an ice bath or swimming pool, doused in a mixture of all sorts of stinky perfumes and, of course, cut menacingly with a bobble. We always found different strategies to avoid this with the girls in the family, but most of them didn't work. Honestly, this vacation is not one of my favorites.
Is there anything you enjoy at least a little after Easter?
But yes. I'm just complaining, but I actually have pretty fond memories of Easter. Mom always decorates the whole house and my sister and I like to eat eggs. We approach it artistically and look for very original creations. (Laughs)
How are you planning to celebrate this year?
The parents want to go to the Alps and the sister is waiting for graduation, so we will not celebrate traditionally this year either.
Filip Capka as Vitek Klima
How are you planning to celebrate Easter this year?
This year, for the first time in a long time, I will celebrate Easter in full. I plan to enjoy them for several reasons. On the one hand, I think we all deserve the sun and the heat, because the frost comes from the Kremlin. I am also finally resting, because my great web designer and I have just finished my first acrylic painting website, which painting is currently my great passion. I'm so happy with this site that I open it several times a day and check it out. And I'm not as self-centered as I used to be. (Laughs)
How do you traditionally celebrate Easter?
As if it weren't quite traditional. We have decorations at home, yes. However, my daughters don't like Easter, so they lock up and I don't come home at all. Whether it's good or bad, I can't say, it's everyone's choice. For me, without pathos, Easter is a huge symbol of birth, spring, sun and warmth. The older I get, the more the cold crushes me. So the first sunny days are for me a complete balm after winter.
Can you knit a pom pom?
I could do it, but I can't do it again. Without a doubt, it's great fun. And if you put that twig in the ground or in the water, it will grow. It's incredible. I'm even considering putting a real Czech willow in the garden. Maybe with a waterman!
How do you remember Easter from your childhood?
We always spent them with mum and dad in Smilovice. This marked the start of the cabin season. The first grass, the lily of the valley started to grow and it smelled very good, unlike Ostrava. On the contrary, I do not like to remember that I had to go around the neighbors with a twig, I did not like. I'd rather play in the woods or in the barn then. Later came a time when I enjoyed that for a while, because we were dating boys, and for the next three days, we didn't remember that either. It was the next step. But I've already lost that charm because I don't drink. Today it's all about me, it's a lot about the sun and the heat.
And how about some Easter gifts?
The lamb will be! Our adoptive grandmother Stáňa will definitely cook a lamb and she will probably make her absolutely sensational cuts for me.
Hana Baroňová as Iva Klímová
Do you like Easter?
I really like Easter. I really like to make and create various decorations, so Easter is another opportunity for me to decorate the house thematically. I like to decorate eggs and make various decorations from them. I also make flowers from the first spring flowers.
Do you have a favorite egg decorating technique?
I really like to pick flowers and leaves, which I tie to the eggs with a thread, then paint them in a decoction of onions. It looks nice.
Do you have any family Easter traditions?
We mainly live in the cottage. Dad usually gets up before me and my mom to prepare warm water with fresh juniper twigs. Then he wakes us up with the words "The immigrant is here!" And the juniper gently caresses our legs, arms and neck. It stings a bit, but it is said to be healthy and to help fight rheumatism. I can feel how much it pleases my body. Then he gently washes my face with lukewarm water and sings Feast of Feast in the process. Sometimes he even sprinkles men's cologne on me. That's how we celebrated when I was little, and we still try to follow most of the traditions.
Anežka Rusevová as Vendula
Do you celebrate Easter and if so how?
I try to celebrate Easter at least symbolically. I usually spend them at the cottage, and since it's spring, I also have a lot of work in the garden. It belongs to him. I always try to paint eggs, if I forget to buy paint I will at least paint them in the onion skin. The singers always go to the village, so I have to prepare a Christmas carol for them!
Do you have an Easter memory that sticks in your mind?
When we were children, we sang in the surrounding villages. We were many. We went out once around ten o'clock in the morning and came back around nine o'clock at night. The parents were already worried about us. I don't know how many miles we drove at the time, but I know we brought back about 300 hard-boiled eggs.
Rosťa Novák as Lubos
Easter is coming, are you celebrating it?
We respect family traditions. I have three grandchildren and they always whip grandma. That's only part of it. Traditionally, the whole family also dyes the eggs together.
Do you have a favorite technique?
Yes, we color them into onions with the leaves and grass. It's always wonderful to unbox what comes out. They are so beautifully batik.
Veronika Čermák Macková as Magda
Do you celebrate Easter?
I admit that since I don't live with my parents, I avoided these holidays. I celebrated Easter mainly when I was a child. Uncles from all over came to us and they poured these disgusting stinky perfumes on us. It cannot be forgotten.
Ondřej Studénka as Prokop
Do you celebrate Easter?
Yes, I'm from Moravia and we try to keep the tradition there. I love Easter, it's a beautiful holiday. We will definitely like to go for a walk this year.
Do you have a special Easter tradition?
Mainly takesand we sing an Easter carol or two together each visit. When I was little, I remember we used to shower the girls. It's such a strong habit, maybe more so in Slovakia than here.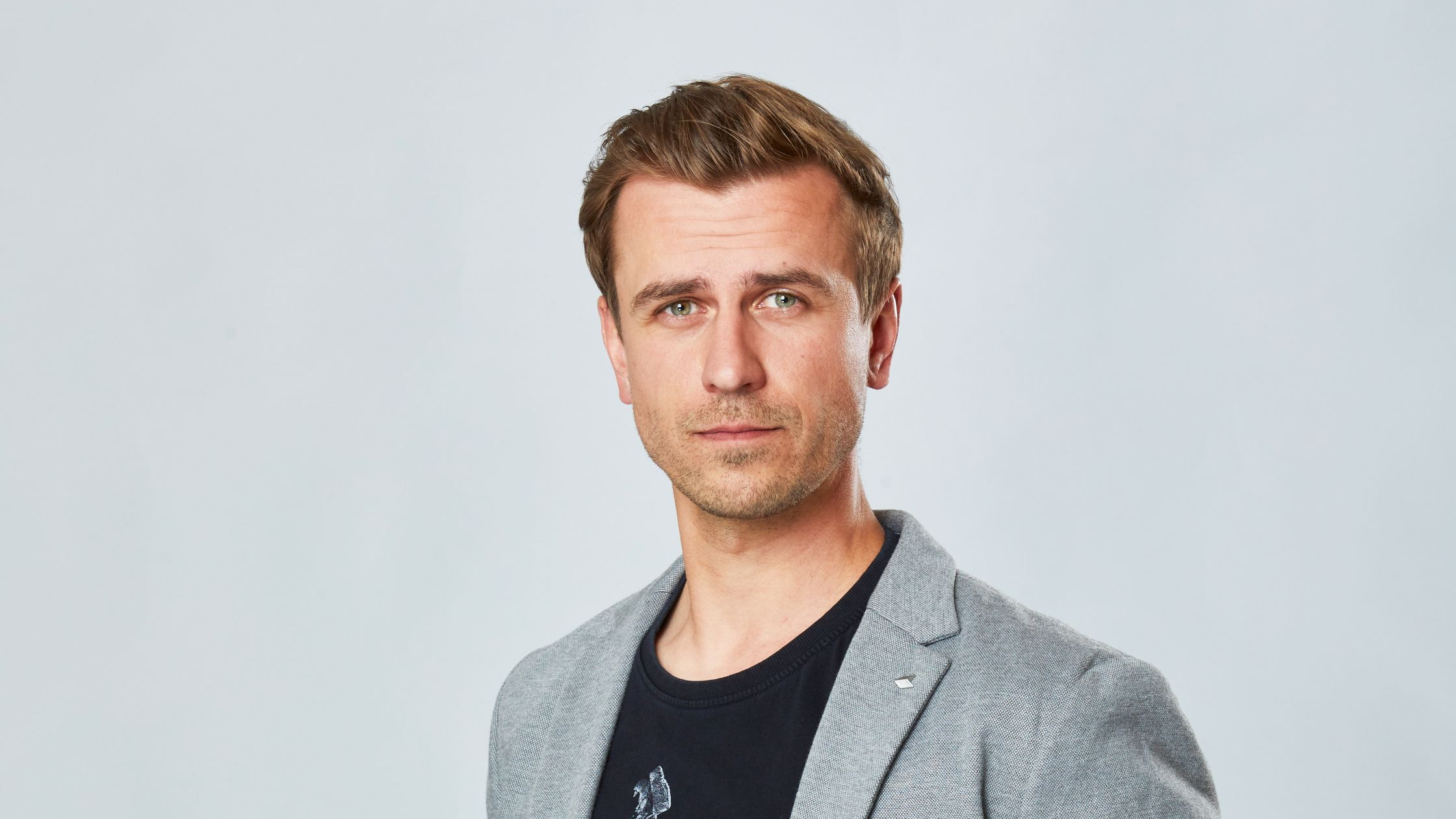 Source: TV Nova
-advertisement-
Do you want to have our articles first hand? Join us on the Seznam.cz homepage