Photo: Hynek Haruda, hcverva.cz
His arrival in Litvínov in September 2020 could be classified in the less showy category. After five years abroad, Patrik Demel was probably not on the radar of many domestic fans, but in the highest competition he has adapted solidly and retained his role under Vladimír Országh and his successor (and namesake) Růžička.

The second year in northern Bohemia was decorated with a first invitation to the national team. A month and a half ago he slapped Litvínov on a new contract.
Deml's stay is very important for Verva. Defense chief Aaron Irving heads to Finland as uncertainty surrounds the pursuit of Uvis Balinskis.
Apart from him, only the young Denis Zeman is under contract.
That the club's new back line has grown quietly over the past two seasons? Bek, 26, is well on her way to increasing her role significantly.
It's balanced in his head, you can tell from his conversations with him how much he thinks about hockey. He often mentions small details, thanks to which he can take his game to the next level.
"I'm happy with the progress I've made at Litvínov. But I don't think I've shown everything as a player," he reports.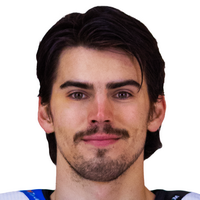 Patrick Demel
defender, 26 years old
"href=" https://hokej.cz/hrac/14369 "> Patrik Demel resolutely.
Do you feel like you've made a little progress?
Certainly. In my opinion, I improved my game, and a little according to the statistics. From an individual point of view, it was better, I had goals. I immediately had a little more confidence when it came to filming and other things. But as a team, we thought much higher.
What exactly are you recording your progress for?
I would say it's mostly a matter of experience. I've been playing here for two years and I've tried a lot of game situations, both in defense and attack. It's all about gaining experience: if you pay attention and get some feedback from coaches and teammates, you can improve a lot. I think that's how I try to advance in all aspects of the game.
"If you pay attention and feel a little bit of feedback from coaches and teammates, you can improve a lot."
I guess you are completely accustomed to Czech hockey after five years abroad…
Well… Hockey in America is different, I have to admit. As for the attack, you have less room for some loops, but again you are closer to the firing gate. It's easier in the defensive zone, because players can't lock you out that way. You are closer everywhere, you can push them to the mantle. I see a big difference in that, there are also more experienced players. And speed doesn't play that role either. So it was definitely a change, but I think I dealt with it the year before.
You took a bite out of Litvínov falling short of expectations and staying out of the elimination fights. How did you experience it, especially the decisive duel of the base game against Karlovy Vary?
I already said that it was not just about the last match with Vary. We could have saved the season by going to the preliminary round, where anything can happen, but… Overall, we just imagined differently that the season would have a different trend. Luckily, by the end of the base game, we managed to go on a five-game winning streak, but in my opinion, it should have turned out completely differently. We have to prepare for next year.
Do you have any idea what it was? Sometimes there were brief flashes of improvement, but they never lasted too long. Interviews also indicated that the group in the cabin was not a problem.
Yeah, the band in the cabin was great. Luckily, in the end, we put it together a bit and stayed out of trouble. In my opinion, it's easy to lose your head in such situations, but we stayed calm and didn't cause panic. After all, no one wanted it to get worse. As you say, we haven't been able to chain wins to win more games in a row. On the contrary, we had a black series there, I don't even know how many games it was. In addition, we had a bad balance with the teams at the bottom of the table, we lost points with Kladno and Zlín. These points could be differential in the end.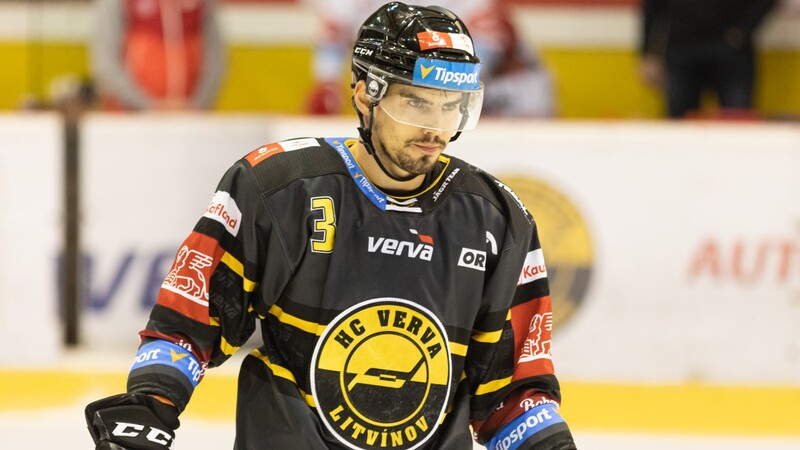 Photo: Hynek Haruda, hcverva.cz
Back to you. You already have the post-season interviews, what is the club's feedback on your performance?
I have to keep improving. (he smiles) I totally agree with that, I need to back up my game with work. I built it on that, mostly on being in great physical shape and being conscientious and improving my performance and work ethic.
In autumn, the coach changed in Litvínov: Slovak coach Vladimír Országh was replaced by Vladimír Růžička. What mutual cooperation suits you?
When coach Růžička started, I had a lot of respect for that. I don't know many people who would love hockey more than him. It's completely different to him, but he can serve his love of hockey in a slightly different way than others. Unfortunately, we didn't make it as a team, but hopefully we'll move on. On an individual level I am satisfied, as a player he always has the highest demands of me. I think that's what can get me going.
"When Coach Růžička started, I had a lot of respect for that. I don't know many people who love hockey more than him."
Can you tell what he brought to Verva's cabin? Or how does it help you specifically?
He pays great attention to detail and good positional play in defense. I don't mean he's a defensive coach. But he wants many of us to be in the position of defenders and not to offer our opponents unnecessarily. He pointed that out this season mainly because we didn't shoot well and couldn't rely on ourselves to shoot our opponent and score five goals per game. He was very focused on that to make the defense work and prevent as many goals as possible.
The club only have two contracts under contract for the next season – you and Denis Zeman. What do you say to the fact that the composition of the defense could change a lot?
It looks like it will be built from the start. But it's up to the general manager and the coaches to put it in place. I will focus on my role for the team and having the most important position in the hierarchy of defense.
"On the other hand, I believe that the management will bring quality reinforcements and the competition will be there."
This can be a great opportunity for you, don't you think? You can suddenly become the defender who has played the most in Litvínov.
It's definitely an advantage to have those two seasons behind you. I know the environment, the coach and the people around the club. On the other hand, I believe that management will provide quality reinforcements and that there will be competition on the list. It's not like I got anything for free. I will have to fight for my place, I want to have the highest possible role.
You signed a new contract at the beginning of March. Did you hesitate or was it an obvious choice for you?
I'll put it this way: I'm happy with the progress I made at Litvínov, but I don't think I showed everything as a player. I still have something to prove here, mainly I would like to succeed as a team. This is another step that played a big role for me.
Photo: Hynek Haruda, hcverva.cz
The second season in the Czech Republic ended for you with an invitation to the national team camp. Do you take it as such a small patch when participation in the playoffs is not out?
Probably yes, but I would take the national team separately. First of all, I represent my club, I received a nomination in the national team as an individual. I was happy, I had it as a personal goal before the season, to enter a broader nomination and get a camp. It came true for me, but I would take it on a different level to club performance.
In any case, you made your debut in the adult national team at the Znojmo camp. What was going through your mind before the game when the anthem started playing?
To be honest, I wasn't completely nervous. I was proud to be able to play for the senior rep, but had experienced similar feelings before when playing games for youth teams. Above all, it was a great experience to meet the boys from the extra league and new competitions. You can gain experience with them and have fun with them. I also gained a lot of knowledge working with the new coaching staff.
"It was above all a great experience to meet the boys from the extra league and the new competitions."
How did the Czech team's new coach, Kari Jalonen, impress you?
He is a great professional, he has clouds of experience. You can see that he wants to pass it on to the Czech national team, take it forward and make it a success. He planned it well, he made a very positive impression on me.
You know perfect English from abroad, have you also been involved as a translator?
There are mainly Martin Erat and assistant coaches. I think most boys know English, especially hockey. When something had to be explained on the ice, I did it, but it was not my role. (He is smiling)
After being eliminated from the national team, do you already have free time where you spend it?
I am in America now. Haven't been here for two years, travel has been hectic. I will spend time with my girlfriend and her family. We will also be going on such a short vacation to Florida, where I want to attend, among other things, a conference for American university coaches. I want to meet a few people there and attend conferences. I take it from this educational point of view, but at the same time I look forward to good weather. (Laughs)
"Of course, plans change, but I really like hockey. I would like to work with him long after my playing career. »
You probably haven't thought about it yet, but does that mean you would like to train after your career?
Of course, plans change, but I really like hockey. I would like to work with him long after my playing career. I like to be educated and follow the different trends and news where the sport is evolving. So not only on the ice, but also off it. We'll see how it goes.
Finally a little detour. You know from your Twitter account that you watch college hockey a lot. How do you find the local college league draft?
A lot of. I think it's great, they've made a lot of progress in the last few years. You could say they started from scratch… I don't know what their goal is, but they've come a long way. I don't know exactly what their current situation is in terms of finances and such. But after what they managed to create, it would be a shame if it didn't continue. This project has a future and is good for Czech hockey and society as a whole.
Share on Facebook
Share on Twitter