Photo: Marek Švamberg, hcplzen.cz
Probably the biggest surprise in the Junior Extra League endzones came in Pilsen, where 17-year-old Jakub Vondraš became a clear support in the playoffs.

He started the season in the Junior League for Písek, where he spent the whole season except for a few professions in the Pilsen organization and significantly helped him to the sovereign first place in the Western group.
The Indians could essentially rely on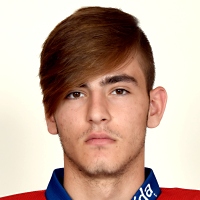 Josef Nemecek
goalkeeper, 20 years old
"href=" https://www.hokej.cz/hrac/10082050 "> Josef Němeček, who was always one of the best players in the competition, but got injured in the superstructure, and it was a chance for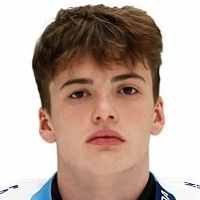 Jakub Vondras
goalkeeper, 17 years old
"href=" https://www.hokej.cz/hrac/10084127 "> Jakub Vondraše, who took it brilliantly.
It all culminated in the quarter-final series with Pardubice, when the masked young man in the third duel replaced his older partner and did not let him into the goal area. He should jump on Sparta's scalp for the Liberec final.
What does reaching the junior final mean for you and for the whole team?
It's a bit of a dream come true for me, because in the season it didn't seem like I could catch up on that part. Now I'm making the most of it. It's very satisfying for me, because I've been working on it all season. I'm glad my season ended like this. I take advantage of every minute I can be on the ice.
What brought you to number one?
The main thing was Pepy Němeček's injury in the superstructure, where I had a few chances that I managed. I had a chance in the playoffs again, now I'm sticking to it as much as possible and always try to focus on myself and my performance no matter the circumstances. It helps me a lot.
"It's a bit of a dream come true for me, because it didn't seem like I could catch up this season."
How do you get along with Josef Němeček?
We have a great relationship, we sat together this season and now he supports me. Of course, he was a bit sad at first, or how to say when he didn't understand it, but he took it very professionally and now he's the one who supports me the most.
During the season, you commuted on the Písek – Plzeň – Klatovy route. Was it very difficult?
Not exactly. I caught a lot of games in Písek and had a great time, plus there was a great group and a good atmosphere. Písek has helped me a lot, even right now until the playoffs, because I'm really stuck in the junior league.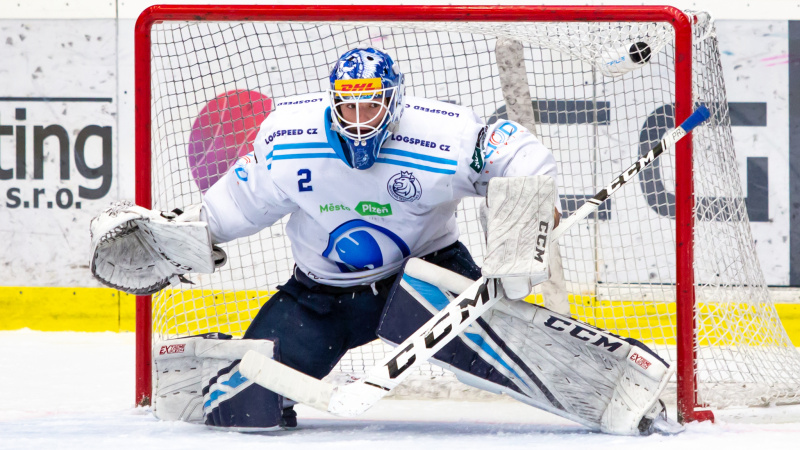 Photo: Marek Švamberg, hcplzen.cz
Did the move to the second highest junior competition have a motivating effect on you, so that you can then show yourself in the best light in Pilsen?
Already at the start of the season there were indications of how it would be, so I knew I would go to Písek, but I was determined to win a few games in Pilsen. As I have already indicated, the current situation is a big surprise for me, because before that I was more or less only focused on the playoffs with Písek. Now I fulfill a dream when I can catch the playoffs here. I try to leave everything on ice every minute.
And it still bears fruit when you are one of the protagonists in the elimination of Sparta in the semi-finals. Were the celebrations stormy after the process?
No, no, they were more moderate. We just celebrated in the cabin, but our main focus is on the finals. It's been a long time in this game so every team wants to win, at this stage losing would be a disappointment for us. But looking back, qualifying for the final is a success.
"We just celebrated in the cabin, but our main focus is on the finals."
How was the series with Sparta for you?
It was very difficult, which is clear, it was a semi-final. Both teams played well in attack and every game was balanced, so we are happy to have succeeded. The fatigue was already a bit bitter, because before that we played a difficult series with Pardubice, who was an unpleasant opponent. It's good that we have already succeeded in the sixth game, we can rest and calmly prepare for the next round.
What decided in the whole semi-final?
I think the most important thing was the double game in our country, when we took the lead 3:1 in matches. Then we had a bit of a pillow, although we tried not to take it that way and wanted to end the series with them. Unfortunately, it didn't work out there, because maybe we had that peace in our heads. At home, we wanted to end it clearly so that we could rest.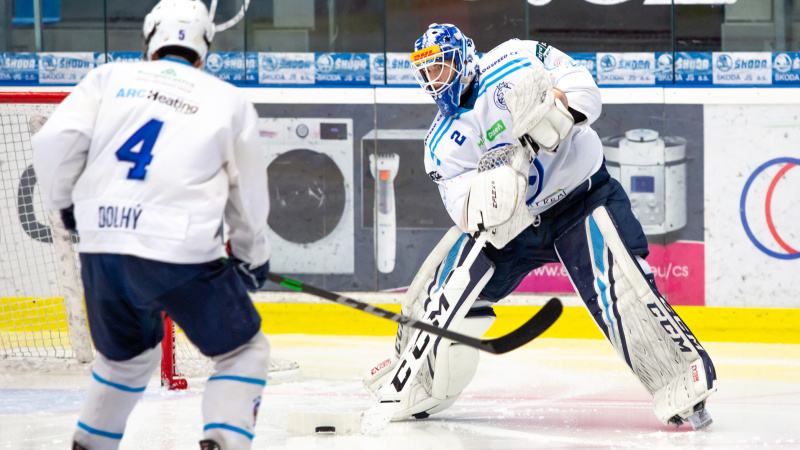 Photo: Marek Švamberg, hcplzen.cz
In the sixth duel, you left with zero. Was she the most valuable so far?
Certainly, because I have never caught such an important match in my career. For me, it's absolutely amazing to finish the series with zero, but it's mostly thanks to the guys who played well and didn't let their opponents get into big action. It's the success of the whole team and not just mine.
Did the fans help you?
It's no coincidence that we won the home games. Our fans created a great atmosphere for us, which kept us going. They deserve a huge thank you for that.
In the final, Liberec awaits you with its already touring elite formation. How do you respond to this opponent?
Liberec has a very good team, which has proven itself all season. Their line is very good, but we have to focus on our game and our strategy. We have to follow the game plan, which will be the most important, and play as we should. We must not make the biggest mistakes that they will punish.
Will you reach the final as number one?
We haven't talked about it yet, but so far I feel I have the confidence of the coaches so I should jump to the final.
Will you be nervous?
I've been working a lot with my psyche for a long time. Already the previous games were sharp and a goal until the last seconds, which I managed. I think the finale should be enjoyed and not unnecessarily boring. So far I have done well and I will do it in the final.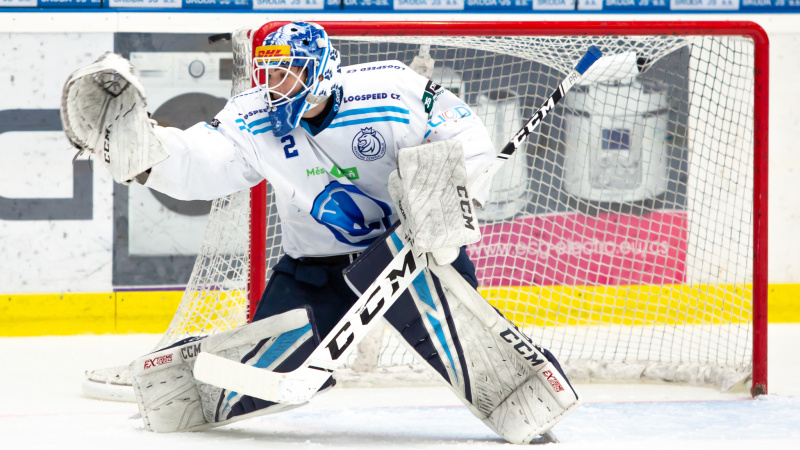 Photo: Marek Švamberg, hcplzen.cz
Share on Facebook
Share on Twitter