Photo: Jan Behounek, janbehounek.cz
The Třinec juniors entered last year and this year, so their worries turned to saving. In the end, however, the Steelworkers "crushed" them fantastically. The team around the shooter Michal Ramik reached the semi-finals of the playoffs, where he resisted Liberec in vain.

Five defeats in the first six games of the year certainly caused great concern in the steel stand, as five teams were directly relegated from the extra league. The Silesians, however, avoided the crisis, then had only one weaker period, and otherwise they did very well.
Therefore, step by step, they unscrewed in sixth place after the base piece. Therefore, they then advanced from the superstructure, which also did not develop well for them at first. Thus, in the quarter-finals, they surprised Mladá Boleslav, who cracked them in the fourth duel.
But Liberec was already beyond their power. They were already losing 0: 3 in matches, when they finally won their first home victory, however, they lost the fifth duel in the last six minutes and with a 2: 5 loss they said goodbye to the whole year.
The steelworkers thus lost the chance to defend the 2019 title, which also had several players in the current squad. Including national striker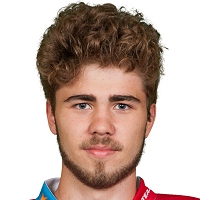 Michael Ramick
striker, 19 years old
"href=" https://www.hokej.cz/hrac/10082059 "> Michal Ramik, though he didn't break into the roster – for the – later golden – playoffs three years ago.
"Liberec is of high quality, but we fought hard and it really hurts to finish."
Michal, can you tell me what fell in the cabin after arguing with Liberec?
We didn't win any games in the series, but even the last one was very close. Liberec is high quality, but we fought hard and it really hurts to be finished.
Do you think you have equaled the Tigers?
We tried to match them with that fighting spirit. But I don't think we have anything to be ashamed of, considering the whole season. The start wasn't the best for us, but in the end we got through it and qualified for the semi-finals.
What happened at the start of the season? Třinec had the same bad start the previous season, when you played Frýdek.
I don't know, I guess we all thought it would work without combat or collision. In the end, we realized it after a few games, then we started with a few tight wins and it went better.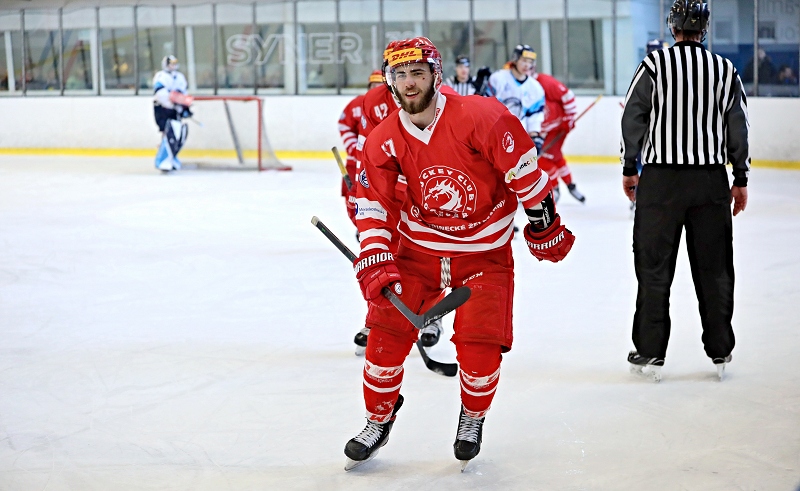 Photo: Jan Behounek, janbehounek.cz
In the end, you made it to the superstructure without any major issues, where I would point out two things for your later success. That you transferred three bonus points and returned a key game to Hradec Králové in the end…
Yeah Al, sounds pretty shitty to me, looks like BT isn't for me either. And then in the playoffs, Boleslav and I lost a game 0:7, and yet we managed to win another.
Your resurgence after the home loss is one of the biggest moments of this year's playoffs. How did it work?
I guess we always have to realize that it's not just that. We always think that when we win a match, we can already play it, but it doesn't work on its own. You always have to want more.
"It's been a long time and the team is completely different now."
Třinec was the last junior champion, although three years have passed since then. Did you think it would be nice to repeat that?
Yeah, we had a few guys on the team who won back then. We certainly had it in mind, but it's been a long time and the team is completely different now.
At that time, you only played in the base part, then you were not part of the line-up as a pheasant. Memories crossed your mind?
At that time, there was Adam Raška or Jonáš Peterek, they were great players. And certainly Nick Malík in the door. But now we had Patrik Švančara, who I thought was just as good. Maybe few things were missing, and it would look different.
Like the whole team, you personally had a good season. I dare say your form has graduated.
Yes, from the start of the season, I expected it to be horrible. But gradually I got up. But the main thing was that we did well as a team.
Due to tighter competition, it was more or less clear that boys like you would play in the juniors instead of the men's premier league, where you had already trampled on them. How did you take it?
I think so. I think it's better that there are fewer teams in the juniors and better. Granted, the competitions may have tightened up a long time ago, but luckily that has happened at least now.
"Of course the competition could have narrowed a long time ago, but luckily at least it's done now."
Maybe everyone was afraid before the season that relegation wouldn't affect them… Even your team?
Yes, everyone was scared. This scarecrow has always been there.
You have another junior year ahead of you. Are you staying in Třinec?
I'll see what happens now. But I would really like to take a look at men's hockey and try to work my way up there. But it depends if I have it.
Třinec is a great organization, on the other hand getting into his A is quite difficult given the quality of the team…
Of course, but the organization works very well and Frýdek is there, so I'm not afraid. It is necessary to take progressive measures and not immediately go to the extra-league classification.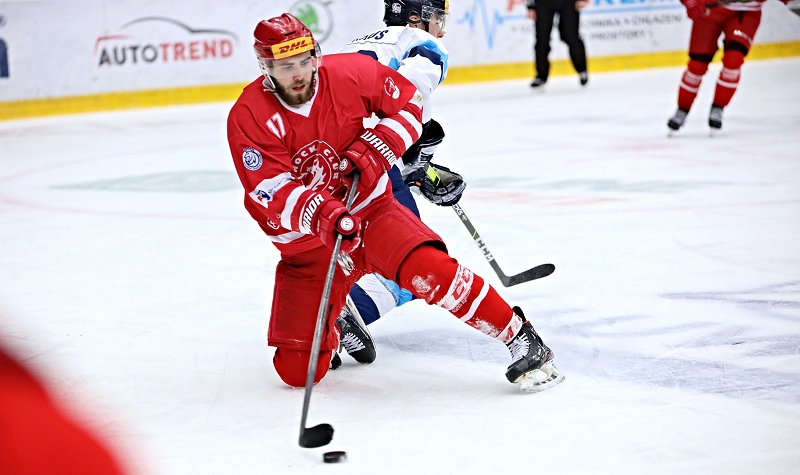 Photo: Jan Behounek, janbehounek.cz
Share on Facebook
Share on Twitter