Photo: Ronald Hansel, junior hockey
Junior Třebíč entered the regional competition playoffs with a loss of just eight points. But then it was not so easy and according to David Michalčuk, the team was especially enriched by the final with Tábor. From now on, the whole of Vysočina will fight for promotion in the playoffs against Vsetín, where they can also use their experience from summer training.

David, how are you looking forward to the playoffs?
I'm really looking forward to it. Since we won the regional Junior League, it will only be a bonus for us this year. Now we're going to try to leave everything on ice.
Has the procedure been your goal from the start?
Yes, we said to ourselves at the start of the season that we wanted to move forward. And we also did a training on that. We have a physical trainer who pushed us forward. And now that we have come to this, it is clear that we will try to move forward.
How was your season?
We did very well from the start and I think we went through the season without any problems. Three boys from Frýdek came to our team to join the superstructure group, who helped us a lot and did a great job. They just can't go to barracks with us now because they haven't played the required number of games for us.
"As the saying goes, we left life there."
You have mastered the basic part with sovereign results. How did you like it?
The atmosphere was great, although personally I didn't get my period at all in the base part. But that doesn't change the fact that we won and went to the top group, where we fought for the playoffs.
In the next part of the contest, however, your personal stats were already crowned with success…
The change was that it was playoffs. We had to leave everything on ice. When adrenaline and other factors build up, it goes away on its own. As the saying goes, we left life there.
Could you therefore say that you easily passed the roadblock?
I must say that it didn't really seem so easy to me. Now in the final we lost to Tábor 4:5 and in the second game we had to win by two goals. We were quite under pressure, but we did well. We motivated ourselves with the boys before the match and we gave it our all.
What was the first final match in Tábor for you?
There were fundamental errors. We scored two goals in the first seconds after the start of the first and third periods. We had to catch up, which we did. Fifteen seconds from the end of regulation time, we scored a goal while weakening, and we lost. I would say that the fatal flaw of the match was that we committed a foul. It was pointless and we lost because of it.
How did you feel?
It was bad. We were in a depressed mood, but we said on the bus that it wasn't over and that we would be 100% ready for revenge. We knew we had to win.
Was it hard to concentrate on having to win by at least two goals?
Then we had training, which we motivated with the boys. I think we prepared very well. In addition, we have a great balance in the home matches, so we were not afraid at all and we started.
"I think every opponent has moved us somewhere. Now we are going to the barracks, which we will try to win."
Did you enjoy the first game?
In the first game we learned something from the opponent and we were able to focus more on it. We found out what might apply to them and tried that in training. In the match, we were confirmed that it was the right way, and it went very well. In the second half we scored five goals in a few minutes and I think that decided the game.
Did you know your opponents before each playoff match?
Not at all. Until then, we did not know the camp at all as an opponent, as well as Venice, with whom we played the semi-finals. Before the first game, we could only watch each other's games in the season, nothing else. Venice were more skilful, Tábor again played more tactically and was better individually. But I think every opponent has taken us forward somewhere. Now we are going to the barracks which we are trying to win.
You knocked down the final. Can it help you mentally?
It's clear, because we're not used to losing this year. Most of the time we won, and too often we didn't lose in a game. It taught us to behave in another situation, which is less known to us, which can only be an advantage in the barracks.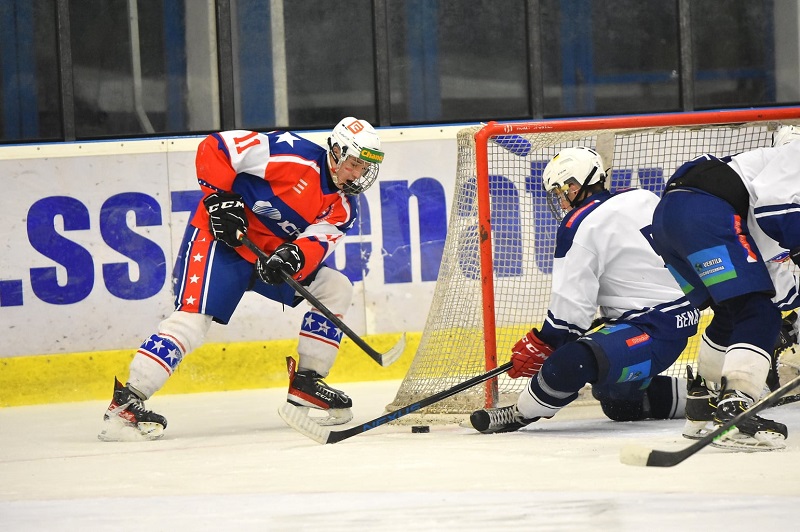 Photo: Ronald Hansel, junior hockey
Have you prepared specifically for your next opponent yet?
So far we haven't prepared much for Vsetín. In the next training, however, there will probably be a videoconference, we will watch the opponent, find out a few things about him and prepare well.
Do you believe against a team from a higher competition?
I think it will be more complicated now that the boys from Frýdek are gone. In preparation, however, we managed to play games against the Tech or the Warriors and we beat them. So there is definitely a chance of success.
What will be most important?
One hundred percent preparation and concentration for the match. In past games, we've made fundamental mistakes that we shouldn't be making in the playoffs, let alone in the playoffs. The most important games of the season await us, we want to enter the top league and we are ready for it. As soon as the summer preparation is dry, we say to ourselves that we will go all the way, and we believe that we will succeed. You have to play accordingly.
"These games were about something completely different from what we played in front of the superstructure group in the base game, for example."
Playoff matches are scheduled every other day, in addition to travel. Will it be difficult?
I think we are used to it. On the other hand, it's true that we've been playing like that all year, but now it's a completely different workload. It's already a playoff and the head wants to prepare for it 100%. We don't want to deceive him. We have a great keeper in goal and we can count on the whole team, so that shouldn't be a problem.
Did the mentioned summer training matches motivate you to progress?
One hundred percent yes. These matches were about something completely different from what we played, for example, in front of the superstructure group in the base game. It was different hockey and that's why I can't wait to play. Personally, I prefer matches that are at a better level, because when you play against a less good team, your head adapts to your rhythm and I can't do much.
Could it be that you have played with such bad teams in one season?
I don't think so at all, because even such matches are good for something. We get used to the puck, and if, for example, the opponent doesn't follow our rhythm sometimes, if I say it so awkwardly, we have more space to try more individual things.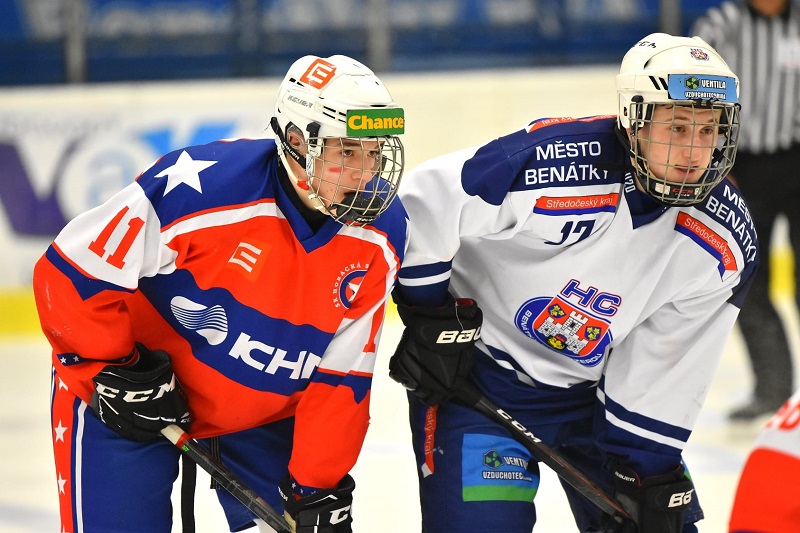 Photo: Ronald Hansel, junior hockey
Share on Facebook
Share on Twitter