Collection agencies deal with unpaid claims with a six-month delay from when someone stops paying, says Jaroslava Palendalová, head of the Czech and Slovak branches of claims company Kruk. According to her, the negative effects add up. But during the pandemic, debtors also paid, he adds.
The war in Ukraine and the effects of the sanctions against Russia change a number of things. How long will it take for you to feel in your industry?
Our domain is long-term, any fluctuation will manifest itself with a delay of several months. The first lines are the banks and non-banking companies, there the first ones feel that people have repayment problems.
And do you already have the effect of inflation, including rising energy prices, on the table?
This too will begin. Prices for heating, electricity and gas have started to rise in the past. We are waiting for the first wave when the energy backlogs start coming in – when people are feeling it right now. Then they start prioritizing the payments that are most important to them, whether it's heating or a car loan. We also observe from the energy suppliers that they are preparing for this situation, some of them will even want to allow the progressive payment of arrears. It is true that in addition to increasing the deposit, it can always be difficult for people.
So you don't think people should have big energy problems either?
There will always be a percentage of people who will not have arrears to pay, and who will not yet have to repay other existing loans. But I know labor offices are also actively trying to advise those at risk of rising housing costs with support. And then it is the approach of the interested parties if they go to the office and want to face the situation. Here too, it is confirmed that being active in communication can help.
So, for example, unpaid advances do not yet cause the energy supplier to consider the contract as unpaid?
Of course, I can't speak on behalf of the supplier, as the companies are resolving the situation themselves, but that won't reach us as a collection company at this stage, when there is no billing. However, we did not want to say the impact in our country so that more customers say they have problems with receivables. Therefore, the effects of the war in Ukraine will enter the economy with a long delay. I show this with the example that energy rose in the fall and receivables are not yet on the market in early spring. On the other hand, negative influences usually add up. This is to be expected even now that the manifestation of energies is added to the Ukrainian crisis. In practice, when a customer stops paying, a banking or non-banking institution will try to find a solution with him for three or six months, and only then will it reach us. Specifically, we expect this impact in the second half of the year.
Kruk primarily deals with trade receivables, not trade receivables. How has the pandemic affected your business? Has generous government support kept people from falling into debt problems?
The support of the state, which was in the Czech Republic during the pandemic – but also in other countries, as we know from colleagues in the group – allowed people to continue paying their debts. People seem to realize that it is better to live without debt. So, paradoxically, we didn't mean an increase.
Of course, there were clients who lost their jobs or their business, had to suspend their payments, but that was limited. On the contrary, many customers – as they say – have paid. Even at this time, we were open to agreements allowing reimbursement according to the client's needs. It was as if there was no room to spend and income, while decreasing, generally did not decrease as much as consumption. In this regard, the pandemic has been positive.
Jitka Haubová: The bank must function even in times of crisis
Money
Jitka Haubová, board member of Komerční banka, has her hands full. He is managing the digital transformation of the bank, which will cost three billion crowns. During the pandemic, as COO, she was in charge of all crisis changes. Now, together with the teams, he pays clients of bankrupt Sberbank, helps Ukrainians and resolves the flood of questions about the current situation.
Read the article

If I applied this to your sales, you wouldn't have had a higher volume of receivables, but had a higher return, would you?
Yields are affected not only by sales but also by costs. Currently, inputs are increasing and this has a negative effect on economic results, inputs are increasing faster than the number of paying customers. If we talk about an increase in the number of customers, then their total number has not decreased during the pandemic, on the contrary, there has been a small increase due to the number of customers who have just started paying their situation. It is also for banks to establish a certain percentage at which they can hold non-performing loans. So even at the start of the pandemic, they created a reserve so that receivables did not have to sell soon. They also tried to solve older things. So there weren't many for sale, bidding even stopped for a while, there was nothing for almost six months. This was also helped by the moratorium, where people could set aside and distribute debts.
Is it possible to say by what percentage debt collection has increased during the pandemic?
The increase in the volume of incoming payments can reach ten percent.
What claims most often appear today outside banking and non-banking institutions? Payments for the phone need?
You are not showing up now. On the contrary, the e-commerce sector has started to emerge. Installment sale, where the customer pays only part of the price at the beginning. Any installment sale always reaches the stage of having non-paying customers.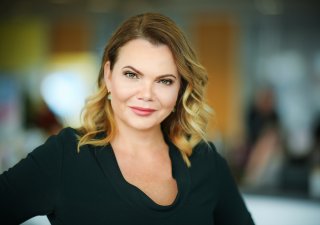 Karolína Topolová, owner of AAA Auto: The price of used cars has increased by fifteen percent. And they're getting more and more expensive
Leaders
Some used cars are already more expensive than new ones. The trend started two years ago, and there is no sign that it will stop. New cars are not made, either due to a lack of chips or other components. And used car prices keep rising. The situation will not change like that. The demand for used cars far outstrips the supply. "People just need to be mobile," says Karolína Topolová, director of Central Europe's largest used-car dealership.
Read the article

What common things most often fall into defaults in general, so to speak? What kind of people do you often see?
Well, the search for typical debtors and debtors is not entirely happy … Usually such a cliche comes out, man, about forties, North Moravian region … Otherwise, the stories are different. Personally, I have the worst situation of single women, mothers with young children often deal with existential things, how to pay for a child's lunch or school in the wild, even if they try hard and work part time. There the choices of what to pay for and what isn't difficult, the needs of the children tend to come first. I am always happy for any support in this direction. At the other end are the people where the needs of, say, an unhealthy lifestyle outweigh the repayment of necessities.
In the processing of claims, do you also take social aspects into account?
Yes. We always try to discuss the whole situation of a person, when setting up an agreement, we also advise where to save, how to find additional income.
Do all claims you resolve terminate in full or can a partial waiver be arranged?
It's very individual. We have customers who will pay the debt in pennies. We try to find a solution based on the customer's history and efforts.
You only buy receivables, so it's up to you, you don't have to deal with the bank anymore, do you?
Yes.
Debt collection from enforcers is probably less, isn't it?
Significantly. There are currently more than 700,000 people running in the Czech Republic, 4.5 million of them running. It's a high number. But a good number of people have only one execution and on the other hand there are more than a fifth of those who have more than 10 executions. It is also necessary to distinguish when the execution took place. The entire receivables market with the consumer credit law has changed a lot since 2016. Newly created receivables and foreclosures are well placed under the supervision of institutions, which ensure that the terms of commitments are set fairly . It wasn't before, a lot of contracts weren't in place so pro-client, creditors were well protected. The situation is often described as the creditor is the bad guy. But after adjusting these conditions, the creditor is in a completely different situation. Therefore, they don't like the fact that executions are called off. They have strictly defined internal systems, it feels like an injustice to each other as often the status of creditor and debtor is not equal.
Jaroslava Palendalova (45) has been with Kruk since 2016. He has spent most of his professional career in accounting and finance, but also has a background in business and logistics. She joined Kruk as Chief Accountant and since 2017 has served as the company's Chief Financial Officer. She was responsible for accounting and taxes, she managed the finance department. She was appointed CEO of Kruk Czech and Slovak Republic on January 1, 2019, when she became the first national management representative (Czech and Slovak) to hold the highest management positions. Jaroslava lives with her family (3 children) in Pardubice. She studied economics and business management at the Jan Evangelista Purkyně University in Ústí nad Labem and information management at the University of Hradec Králové. He devotes much of his free time to his family, in addition to sports (cycling, yoga, recreational shooting) and hiking. The Rammstein Group will reliably supply it with energy.