David Paškevič, CEO of startup 3Dsimo, produced only the world's second original prototype of the so-called 3D pen in 2013 while studying at the Czech Technical University in a panel apartment. He tested its functionality with children from the "trap".
Two years later, thanks to a successful crowdfunding campaign and an investor, he raised funds to continue his development and went from the concept of a 3D pen to the implementation of a "small workshop in the palm of his hand" – a multi-tool that not only handles spatial drawing but also serves as a saw, drill and screwdriver also for burning or soldering.
In the following years it continued to develop and, in addition to the open-source Kit 2 pen, it was also a Boffin Magnetic electronic kit, with which you can assemble projects ranging from simple circuits to your own gameboy.
Last year he introduced Noyce Joyce, a brand of smart, designer kits that includes uniquely designed digitron clocks, made from original digitrons that David buys from dealers in the former USSR, as their production is limited. stopped more than 40 years ago.
David sells these products in over 85 countries around the world and all of them are for customers in Libna, Prague. Moreover, they are all unique and Multipro pens hold a 3Dsimo patent in 151 countries around the world. David Paškevič was the guest of Podnikatel.cz.
See what the production of a 3Dsimo 3D pen looks like
David, you came up with the idea for the so-called 3D pen, which you developed while studying at CTU. Can you tell those who haven't heard of it what we really imagine under this 3D pen?
The 3D pen is a product that serves to repair the 3D printing of 3D printers and at the same time it is a multifunctional tool for creative creation. This means that you can create a figurine from a popular game, for example, or you can create various household products. Mothers can create, for example, fridge magnets for their mothers.
So am I right to say that it is the concept of a Swiss army knife? Does that mean all in one?
Exactly.
Who is the tool suitable for? You have already indicated a bit.
Originally we only targeted model builders, DIYers, etc., and then another segment was sort of eliminated, namely mothers for mothers, children and, for example, bikers. And they usually surprise a person, but they repair plastics on a motorcycle, because it's a cheaper option than buying new ones. So he adds plastic and just welds it with another accessory.
It's interesting. Can your tool be used professionally, for example in DIY, or is it more aimed at do-it-yourselfers, bikers, mothers-in-law, as you mentioned?
It's more for do-it-yourselfers and maybe for a husband who can fix everything around the house himself. It is definitely not intended for professional use in craft production. But it can be used by architects or various designers, when they have a 3D model and can add something to the client, complete it to see how it will look.
The 3Dsimo startup was created after a successful crowdfunding campaign and has been growing ever since. Revenues reached 20 million crowns in 2020 and you distributed the products in eighty-five countries. In 2021, you expected a turnover of 30 million crowns. We now have the year 2022. How did the expectations for 2021 come true?
It has not materialized, but we are slowly approaching it. We were at some 28 million crowns.
What turnover do you expect this year?
This year we would like to be around 50 million crowns, but in reality we see around 35-40 million crowns. It is important to set high goals. You might be a little disappointed, but you wouldn't be without it.
At the same time, you were preparing to open the so-called MultiLab in Liben, Prague, which was to be built in the former production hall. Can you zoom in more with MultiLab?
MultiLab has not yet opened, due to both pandemic and covid limit. We are now waiting for the premises to become free, then we will be able to receive the first DIY customers.
So what is the purpose of MultiLab?
It will directly serve to implement various interesting projects that DIY alone could not do at home. We will therefore use lasers, CNC milling machines, or even assembly machines for electronics.
So if I'm alone in a building and I don't want to set my wife on fire, I'll go to MultiLab, where I'll do my own thing?
Exactly. It's especially important that he doesn't want to risk a divorce (laughs), for example.
How has the pandemic specifically affected you? You have already told MultiLab that you should postpone its opening. What other projects have you had to abandon or postpone?
It was a plan for last year, which was an expansion in the school segment with the Boffin Magnetic product, which are for example electrical kits of the 21st century, with which one can assemble, for example, a Gameboy or a multimeter . This had to be postponed because the schools didn't have as much money and also faced much bigger problems than buying new aids.
Last year, you presented the brand of smart and design kits Noyce Joyce, which includes, for example, a uniquely designed digitron clock, made from original digitrons. As I learned, you buy them from traffickers in the former Soviet Union, because their production stopped more than forty years ago. I wonder how you got in touch with the resellers and how is such a purchase going?
So we first bought digitrons on eBay. There are many vendors selling these digitrons but in different qualities and features. We sorted out about six or seven reliable sellers, but unfortunately they started raising our prices and didn't meet the quantity requirements. One of them was sorted out by a dealer named Roman who works in the Russian army, and he had good contacts at various military warehouses, even companies that make a living buying old equipment in Russia and then by extracting precious metals such as gold, silver. Digitrony was a minor product.
And have you ever seen Roman?
We never saw him, we had several phone calls, we had more or less a video call. At the same time, he even shares what he finds behind the mushrooms, so I think we have a very friendly connection there and he tries to increase the number of digitrons he receives each month.
But when the production of these digitrons stopped forty years ago, logically, the components that Roman provides you with will one day be exhausted. Haven't you thought about their new production?
We don't want to admit that they will ever run out, but you're right, it has to happen someday. In any case, we have certainly thought about production, but we want a way to produce it for good money, so that we can supply it to customers for a few thousand, not tens of thousands to hundreds of thousands of crowns . And the digitron itself? So it is mostly manual work, it cannot be automated or done by machine.
After all, it's a beautiful piece of design, and as I understand it, when a customer buys it from you, they have to assemble a number clock themselves.
Exactly. We have a basic version, which is a kit, and with the help of forty parts you can assemble a working digitron clock. It can be compared to such wooden kits. You have it in two hours and you can enjoy it for the rest of your life.
If you were to rate your business as a whole, could you say that your enthusiasm and hobby while studying at CTU turned into a truly successful business?
I imagine success a little differently, but we're definitely on our way to becoming a very successful business.
Alright, so tell us how do you envision your success?
I imagine success to the extent that you will find our products at almost every corner and at the same time it is not so widespread that it will change our brands and it will be known what it is. Now, we're clearly only known for do-it-yourselfers, for a smaller group of people.
As I said at the beginning, you export your products to eighty-five countries around the world. How do you reach customers in these countries? What marketing tools do you use?
If I don't take into account Czechia, Slovakia, Germany, etc., it's an advertisement using Google or Facebook.
And on that basis, will the orders really come from eighty-five countries around the world?
Exactly. How many times and more.
What are your responses from foreign customers, for example, compared to Czech customers? Are foreign customers more grateful than Czech customers, or vice versa?
Before heading properly to the Czech market, I always thought that the Czech customer was very complicated and complicated, and in the end it is quite the opposite. The Czech customer is very grateful for the communication, everything can be explained to him and there is no problem, but for example an American customer, who is used to Amazon's full service, so if he does not like the product when he arrives he wants everything immediately pick up money and better even exchanged product.
How do you handle complaints about your products when shipping them overseas? Because after all, a 3D pen is a rather technically demanding tool.
Admittedly, we usually deal with it in exchange. Alternatively, in the case of a small part, we send a part that the customer replaces himself.
Does that mean the handyman will do it himself again?
You could say that.
Your products remind me a bit of children's toys. What type of 3D pen do you offer them?
This is called 3Dsimo basic. They can't get burned, there's harmless material, and it's battery powered. Pens are also available in the toy store, but only during the Christmas period, the toy store does not want to keep them in stock.

Where do you see yourself in five years?
I still see myself in production and in the office, only it will be a bit bigger and of course we will have a lot more brands and more products.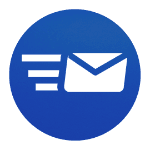 New Articles to Email
We ship daily or weekly. Subscribe to the brand new newsletter The mainFriday's roundup of the most important articles from all our servers.