Hynek Jůn works as a therapist at the National Autism Institute (Nautis), which includes a so-called Special Diet House offering services to families with autistic children. This is a residential service for people with severe autism who exhibit problematic or aggressive behaviors
"16 people in direct care work there for 8 autistic people, which is a lot for Czechia. The building is structurally divided so that people with autism do not have to meet. And so we reduce the friction surfaces in their problem of behavior," Jůn describes. He cites the autistic Martin who lives in the house as an example. While in 2011 there were a total of 97 incidents, last year there were only 13. "The problem is diminishing," says Jůn, noting that there are currently 87 people on the waiting list for whom the facility no longer has capacity.
There's no money to expand the seats
Nautis would like to increase the number of places, but he does not have enough money. "Our initial idea was to open a new home for 5 to 6 people every two years. But we realized that we would only keep one, " said John in an interview. The subsidy system is not very systemic. "It would help us a lot if we received entitlement allowances", thinks the therapist.
Take a look at the full interview with therapist Jůn:
"Autism isn't just Rain Man, it can be a problem too," says therapist Hynek Jůn. Flash TV
In practice, this would mean that if the organization planned to open a new home for people with autism, it would automatically receive a staff allowance. Currently, however, no one guarantees these grants. According to him, the amount of the subsidy should also depend on the needs of specific people. "People with different types of autism need different care. The problematic ones need constant monitoring, which is financially demanding," says Jůn.
The lack of similar social services in the Czech Republic is well known. "A person with autism, who also behaves problematically, is a commuter between a psychiatric hospital, social service and a broken down family. He's a hot potato that doesn't belong anywhere." describes the Czech reality Jůn. The medical structures reject the children because there is practically nothing to treat in case of autism. And social services do not accept children with problematic or aggressive behavior.
Years without help. Will it happen?
Czechia has hardly resolved the situation in recent years and no government has tackled the problem. It is only now that officials from the Ministry of Labor and Social Affairs have begun to communicate with social workers and talk about the problem.
The station also wants to send more money to families. In the amendment to the Social Services Act, Minister Michaela Marksová (ČSSD) proposes an increase in the contribution for high dependency care by CZK 6,000 from next year. The government nodded to the amendment in March, and it will now depend on its ability to be discussed and approved by parliament before the election.
However, this does not solve the problem of the lack of reception facilities. The different regions are responsible for the development of social services. "It costs effort and money to build an accessible service network for everyone who needs it. During my tenure in government, finances have increased significantly. However, the construction of the missing services is already in the regions and municipalities," Minister Marksová told Blesk.cz. His department is currently preparing instructions for the regions on how to proceed in planning and financing necessary services and people requiring intensive and demanding care.
According to the Ministry of Health, all is well in terms of health care for people with autism. "If this condition is diagnosed by a specialist, treatment should follow recommended and validated clinical procedures. Health care for these patients is provided in the Czech Republic"said department spokeswoman Štěpánka Čechová.
She added that last year, early detection of autism spectrum disorders was included in the executive order and was published at the same time. methodical guide for health professionals with recommended procedures in communicating with autistic patients. "The introduction of new therapeutic methods is under discussion," Čechová added.
People sign a petition
Discussion of the lack of state support for families with low-functioning children with autism was also sparked by the new documentary Children of the Full Moon, which was aimed at such families. This week it was broadcast by Czech television and, according to first estimates, was watched by up to 300,000 viewers.
"It had a hugely growing audience, only 100,000 at the start and 300 at the end," said Aneta Veselská, adding that Many people have turned to television for help and support from their families and foundation. She added that a petition calling for systemic changes in the care of severely autistic children and their families has so far been signed by more than 11,000 people.
Take a look at the case of adult Marcela, who is autistic:
"I don't have anyone to help me," says Marcela's mother, who has low-functioning autism.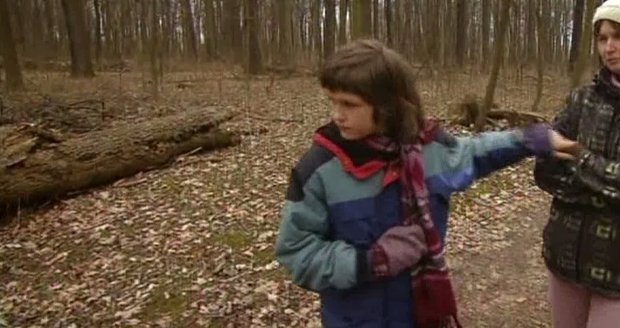 Dorotka from the documentary Children of the Full Moon suffers from low-functioning autism.
Author: Czech Television