Journalist Petr Třešňák and his wife Petra have written a book about their experiences as parents of a severely disabled child. It's called Sounds of Awakening and tells not only about illness, but also about the path to spirituality.
Unexpected or almost miraculous healings undoubtedly occur, but if the person who experienced them testifies to them, writes Petr Třešňák in the introduction to the book. The journalist for the weekly Respekt and his wife Petra, who also contributed to the publication, are raising their autistic daughter Dorotka, who is now 15 and has a severe mental disability.
The title, published last year by Druhé město, is probably the most moving book testimony about living with an autistic child ever published in the Czech Republic. He is now one of three nominees for the Magnesia Litera Award in the journalism category. The winners will be announced on June 8.
Petr Třešňák warns in advance that the story they wrote with his wife does not offer a solution or instructions on how to deal with manifestations of autism associated with mental retardation. The personal experience, the capacity for reflection but also the linguistic skills of an excellent journalist awarded, for example, the Ferdinand Peroutka prize, supported by the open testimony of his wife, a psychotherapist, bring much more: encouragement for parents with a similar diagnosis of their child and extraordinarily strong insight.
Boiled breath
It is clear why Třešňák cared about the introduction of the warning. As he wrote, he thought of mothers and fathers who lived through exhausting struggles not only with an illness from which the offspring would never recover, but also with themselves and their own doubts. In addition to a repulsive society.
He had experienced for himself how easily he was desperate to succumb to the belief in a miraculous method, a remedy or a dietary supplement that could bring about the cure, or at least the disappearance of the symptoms. Insomnia, restlessness accompanied by screaming, and self-harm are some of the severe cases of autism that Dorotka also struggles with.
For example, Třešňák tried autopathy, the "boiled breath" method, in which a bottle containing the patient's breath essence is first heated over a flame and then poured with a ever-increasing amount of distilled water. With a bit of humor he describes meeting the uncharismatic healer and how he prepared the medicinal drink for his daughter according to his instructions. There were no changes, but the arduous process was repeated for ten days, until all the distillery he had previously brought home was exhausted.
Petr and Petra Třešňák. | Photo: Second City
The healer was at the end of a long series of experiments in which Třešňák was looking for anything that could work. They sent herbal blends from the Amazon, rare algae from Japan, amino acids from the United States. It wasn't until a reporter held a barrel of water aloft for tens of minutes in the bathroom that night that it poured through the incredibly narrow neck of a jar. in glass, that something has changed. Not with Dorotka, but in her perception.
"I walked through the valley of disappointment to the end and I knew every stone of it. I became a clown that nothing can laugh at, not even himself," writes Třešňák, who was helped by the practice of autopathy to reconcile two inner attitudes. . A skeptical, venomous part of himself and the naive one, who suddenly stopped clinging to miracles.
For this reason, he does not even consider desperate attempts and clinging to them as useless. Even the craziest research helped her cope with autism, which prevented Dorothy from learning anything, even basic communication.
Tied to the bed
From other pages, it is clear that even the official offer did not bring the desired help to the family. Doctors only have sedatives with strong side effects, social support is minimal, institutions that could relieve their caring relatives, there are negligible numbers and they are overburdened. There are still psychiatric hospitals, from which Třešňák was threatened.
Around the age of seven, Dorotka fell into a mental breakdown. Constant and worsening seizures coupled with insomnia and self-harm led exhausted parents to decide to call an ambulance. Dorotka ended up in a bohnice psychiatric hospital chained to the bed and with a high dose of antipsychotics in her body.
Along with the development of Dorothy's disease, the authors describe their own struggle with the fulfillment of parenthood. He writes about feelings of failure, shame and helplessness. "We become uncomfortably fragile, at the mercy of a system whose quality we doubt in advance," writes the author, according to whom every parent of a disabled child feels like an undesirable country. "They will protect you. You are a reminder that life can go wrong."
In one chapter, Petr Třešňák describes how, while writing a report on post-traumatic stress disorder, the lady who survived the Studénka train crash found a likeness to herself. When the woman described to him how the sound of a squeezing plate or the squeal of brakes had caused her entire body to become paralyzed over the years, he realized that he, too, had a sound that still stuck with him. guts: the snapping of skin against skin. Even the applause at the theater irritates him.
The applause is the sound that wakes him from his slumber when Dorotka in the next room has a fit. The girl brutally punches her in the face. There are sentences in which the reader gets stuck. She feels close. The authors managed to elicit more than compassion in the book. It is closeness and perhaps even love for their daughter that she speaks of with lingering tenderness.
The Třešňáks also came up with the idea of ​​making the film Children of the Full Moon about families with children with severe autism. | Video: Czech Television
Security net
When she is brought back from a psychiatric hospital, the biggest match begins. If they can't stabilize the overdosed girl until she can be readmitted to a special kindergarten in Prague, there are only two options left: the woman stays home with Dorotka, gives up her job and it's only a matter of time before she runs out of strength and collapses. Or the girl will be swallowed up by a long-term hospital for the most serious cases somewhere in southern Bohemia.
"Dorotka was not managed by people or institutions, the centrifugal force of her disability brought her to the margins again and again," Petra Třešňáková recalls at a time when they were trying at all costs to keep their daughter in a "normal world". It went well. The parents managed to organize a rescue network of helpers, who took turns with the kindergarten girl, who also hosted.
A sweet happy ending sounds like a phrase your parents have heard over time: "Do you mind if I take Dorotka home for the weekend?" asked one of the attendants, and there was no trace of self-sacrifice in her words. Another family friend had a similar idea and the Třešňák family realized that not only the company of an autistic girl brings them not only permanent care but also enrichment. "Dorotka is a witch, a creature of extraordinary potential, who relentlessly shatters rigid ideas of what things should be, then demonstrates with fleeting gestures what they really are in the immediate future," her father wrote.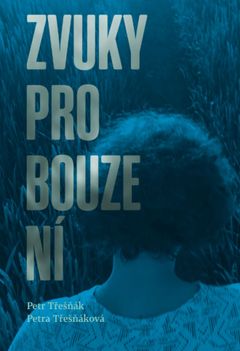 Cover of the book The Sounds of Awakening. | Photo: Second City
Living with Dorotka also led her parents to spirituality. The cherry tree looks like a man "fate sent him on a journey where there was no avoidance before God". In engaging chapters, both authors describe Native American rituals that helped them experience a state of balance and harmony. They also learned to pray. "I see it much more as a tool of reconciliation with what is than a requirement of what should be," writes a journalist who, after the ritual of a Navajo doctor, realized that he did not did not get what he asked for, but what he needed.
At the end of a book he started writing six years ago and finished last year, the family's situation is stable. Four a week, Dorotka comes to be treated by assistants, and every two weeks the girl goes to a "relaxation weekend" away from home. Foundations and volunteers help fundraising. The Třešňák family thus uses social services "hard fought by militant parents", to which they have joined in recent years: they founded the association Enfants de la Pleine Lune, which also supports other families in which children live. with autism.
Delivered
Petr Třešňák, Petra Třešňáková: awakening sounds
Second City Publishing House 2020, 296 pages, 349 crowns.
The fears of the people of Svitávka are beyond reality, I was shocked by the relentless emphasis on fears of sexuality, says Petr Třešňák, editor of Respekt. | Video: Emma Smetana