Photo: Ladislav Adamek, hcdynamo.cz
Defender Matt Petgrave collected almost a point per game in Slovakia at Spišská Nová Ves, and at the end of the season he was promoted to a more prestigious address. Due to several injuries, Pardubice had to expand his staff and the twentieth Canadian in club history came to Dynamo.

You are thirty years old, but you have already played in six competitions and in many clubs. He's a man probably used to travelling, isn't he?
I agree, I have traveled a lot, especially in North America. Moreover, I have half of the family in the United States because my mother is American. And I've played in Canada and the USA… Traveling is not a problem for me. So my parents didn't have the chance to come see me play in Europe this year, but they will certainly fix that one day.
How do you find Central Europe so far?
That's great. To be honest, I really liked hockey in Slovakia. I've been here for over a month now, and although we didn't survive, I feel better and better. Playing for Dynamo is a great experience.
You arrived in the extra league from Slovakia. Do you see any differences between the Czech Republic and Slovakia?
There are slightly larger cities in the Czech Republic, but the food and lifestyle are quite similar. The transition was much easier for me, I didn't even have to get used to it.
"The Slovak league has a good level, but the team from Pardubice is more advanced and the game is a bit faster."
And what about from a hockey perspective?
The Slovak league has a good level, but the Pardubice team is more advanced and the game is a bit faster.
What do you say about the mentality of the locals?
I was very satisfied with their approach, I feel comfortable here, really nice. I haven't encountered any problems yet.
Did you manage to learn Czech words?
Not yet, I just started Slovak. But I know that they are quite similar languages. I can say in Slovak, for example: How are you? Good. Thank you. And I remember some numbers.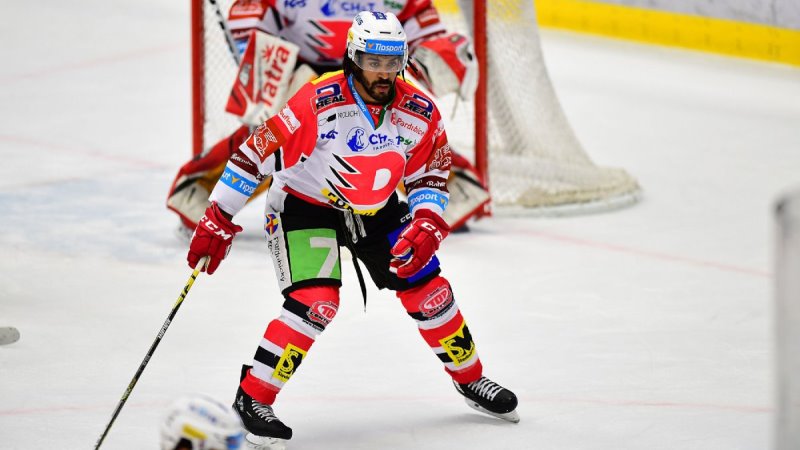 Photo: Ladislav Adamek, hcdynamo.cz
Are your two Canadian teammates, Dennis Robertson and Anthony Camara, also helping you?
The transition to Pardubice certainly made it easier for me, thanks to them I had an easier life. The advantage is that I am not the only Canadian here. But to be honest, most of the guys are very fluent in English. Which helps us a lot.
Has anyone ever told you that you were the twentieth Canadian hockey player in Dynamo history?
I had no idea. But good to know. (Laughs)
On the contrary, do you know any famous Czech puppies from Pardubice?
Of course, Dominika Haska!
"Do I know any children from Pardubice? Of course, Dominika Haška!"
One more quiz question for the third time. Have you spoken to Anthony Camara from Toronto, where you were both born?
Yeah, we know that. While he was growing up there, I was just born there and lived in suburban Brampton. So I think Anthony has an even stronger relationship with the city than I do. But I support all the teams in Toronto: the Maple Leafs in the NHL, the Raptors in NBA basketball, the Blue Jays in MLB baseball or even Toronto FC football.
So, have you tried any of the other popular sports in North America?
Of course, all parents they have always driven me to sport and exercise. But I was not very successful in certain sports, so I prefer not to talk about it. (Laughs) But yeah, I also played football, for a while American style, basketball, volleyball, lacrosse or baseball.
"When people love hockey, it's very easy to fall in love with lacrosse. The essence of the game is quite similar, it's just not played on the ice."
Do any of these sports also care about teammates in the cabin?
I learned that the Czechs especially love hockey and football. Other sports are not very popular here, but I understand that. i just think so When people love hockey, it's very easy to fall in love with lacrosse. It was the only sport I loved as much as hockey. The essence of the game is quite similar, it is simply not played on ice.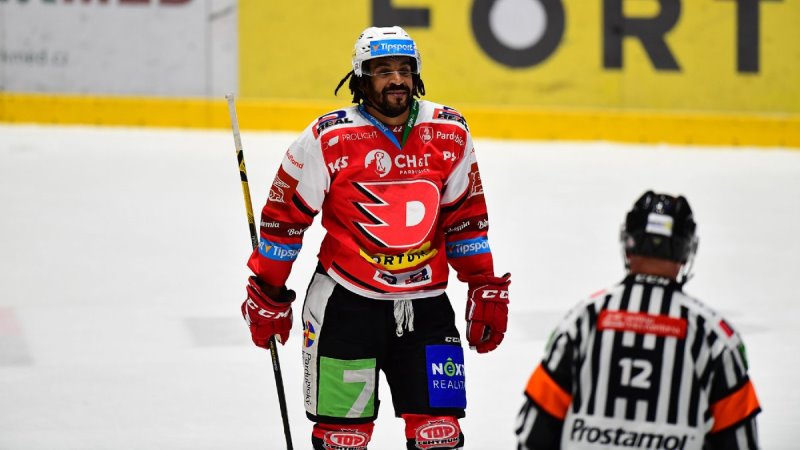 Photo: Ladislav Adamek, hcdynamo.cz
In addition to sport, you also managed to study, you played in a Canadian university competition for four years.
Yes, I chose accounting and business. I'm still in the studio because I already interrupted it for hockey. I hope that I will successfully complete all the remaining subjects within two years, there are five more waiting for me. They will start in the summer.
You then continued your hockey career in the East Coast Hockey League, the third highest competition in North America. Is this competition really tough, as they say?
It's decidedly wild league, I'm not surprised that stories are being told about him. But it's a perfect competition to develop and gain experience. At ECHL, I had a lot of space on the ice, I gained confidence in the game and, thanks to this experience, I was able to reach the current level as a player.
You also played a total of 36 games in the AHL, including a third for the Laval Rocket. It's the home of the Montreal Canadiens, Toronto's biggest rival. Was it a special engagement for you?
No, I didn't take it that way. I was happy that they were interested in me and that I could play quality hockey. I certainly understand the rivalry between the Canadiens and the Maple Leafs. But when we talked about it, my dad also told me that if he was going to support another Canadian team, it would probably be Montreal – because of the tradition, the great players and the success. Although they haven't won the Stanley Cup in a long time either… (Laughs)
"I chose accounting and business. I'm still in the studio."
Now that we've touched on the subject of travel, aren't you planning on going on a trip to Europe after the season?
It's true that I haven't done much this year. I looked a bit around Slovakia, I was in Prague recently. I would really like to enjoy the summer, watch at home, visit my family in the United States… But first travel around Europe as best I can.
Working abroad is therefore an attraction for you from this point of view as well?
I haven't agreed any specific plans yet, I still have to connect with teammates from Slovakia. They told me that we could do something together. And my brother would also like to come, rent an apartment and spend the summer in Europe, work here and enjoy. So I'm waiting for us to make an appointment. But if I had to choose where to go, I would have to say Italy, Spain and Vienna. And actually, I would also need more time for Prague.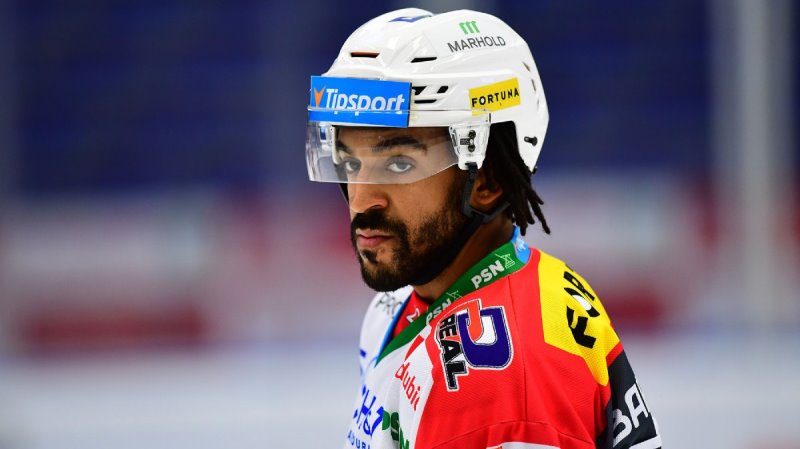 Photo: Ladislav Adamek, hcdynamo.cz
Isn't it hard for you to get used to living in a city much smaller than Toronto?
In juniors, I played in a city that was really small. Then at school too. I'm quite used to it. I like cities, I like living in the center, but I can also enjoy small towns. I love that there is such a community of people close to each other. And it shows in the fans.
I just wanted to ask them. Do you like European cheering?
It's incredible. The spectators were already excellent in Spišská Nová Ves, but when you come here and see all these fans, how they support Dynamo… It's crazy. They sent me a video where they said to me: Welcome to the best fans of the Czech Republic. I was thinking: Wow, I'm really lucky to be able to play here. That's why I'm quite disappointed that we've had a losing streak now. We would like to win only because of the people who support us so well. I'm really looking forward to the playoffs, maybe we'll make them happy.
"Pardubice fans? That's crazy."
Have you experienced a similar atmosphere abroad?
We didn't have such a big fan base in my Brampton, it wasn't exactly like here. But in the Utica Comets in the AHL, it was close to Europe. We were almost always sold out and the fans were loud and cheering us on throughout the game.
In an interview with club website Dynamo, you said you were looking forward to visiting local cafes. Have you ever been to any of them?
I've been to Gallery and Bakla Cafe before, but haven't had time to try Cafe Bajer yet. I was in several restaurants, they were very nice too.
You don't drink coffee dependent?
I like to have coffee mainly in the morning, but we usually have workouts so it's not in coffee shops at all. I go to them more on days off – I don't want to overdo it with coffee in the afternoon or on game day. But yes, I really like cafes and coffee.
You have travel and coffee plans. But what about hockey players? Would you like to stay here for next season?
I think playing in the extra league for the Pardubice team is a great opportunity. We'll see how the season goes, now I don't know what's next. But I would really like to make the playoffs.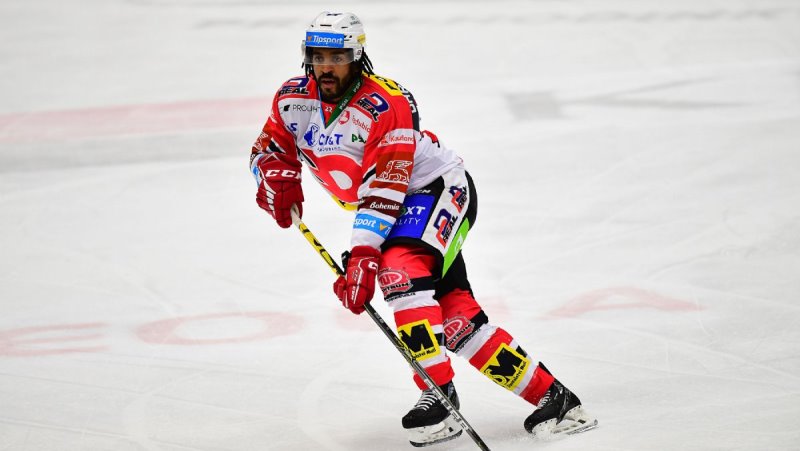 Photo: Ladislav Adamek, hcdynamo.cz
Share on Facebook
Share on Twitter