In Iran, she should have her hair hidden under a headscarf, and in exile in the United States, Masih Aliinejad weaves flowers there almost constantly. The women's rights activist has long called on Iranian women to post their photos on social media without veils, which is against the law. His life story has now been filmed by Iranian director Nahid Persson.
Persson herself fled to Sweden shortly after the Iranian Revolution of the 1970s, from where she attempted to highlight the brutality of the new Islamic regime. As she says, over time she lost hope that anything would change. But then she met the relentless activist Masih Alienad.
"We are very similar. We are both trying to achieve the same goal, but in a different way", describes the director of the daily Aktuálně.cz. And he adds with a laugh that the energetic activist is like his junior copy.
"We both give Iranians a voice. We are their hope," he said. She therefore directed the documentary Be My Voice, which can also be seen in the Czech Republic during the One World Festival in March.
Iranian women who remove headscarves from their hair in protest against the regime and refuse to wear the hijab in public. | Photo: One World
Although the film mostly follows Aliinead's, much of the documentary consists of footage that Iranian women send to the activist. "Hello Masih", almost all videos start. This is followed by either a protest, in which women film without the hijab in public, or crying. At that time, the Iranians usually tell him that they have just been arrested and take them to the police station.
Alineiadova has more than six million followers on social networks, where she shares all the recordings of her brave compatriots. He also encourages other Iranians to follow their example, advises them on how to film and recommends recording the clashes. Besides the police, who arrest women without hair, simple passers-by also react with indignation. Some women beat them or shout at them.
The film then follows footage of Western politicians covering their heads during diplomatic visits to Iran. "We are fighting here, we risk imprisonment and then they legitimize the regime", indignant Alineiadova in the documentary. The contrast is even starker after footage of anti-government protests in 2019, when Iranian forces gunned down 1,500 protesters in three days.
Kind of like a child
However, the activist overflows with energy. In the film, we see her dancing in the street, singing in the subway, taking care of her garden and, above all, constantly communicating with everyone on social networks. "She's like ten people together. A man without her energy couldn't handle it," said Persson, who lived with Aliinead during filming.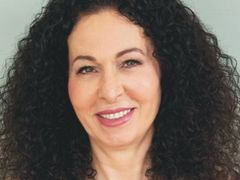 Director Nahid Persson constantly returns to Iran in her documentaries. She herself fled the country of the dictatorship and wants to give her voice mainly to oppressed women with her films. | Photo: One World
But he admits it hasn't always been easy. "She's very nice and just wants to give joy, but sometimes she acts like a child." The director remembers, for example, how an injured cat lay on the street in front of the house, and Masih Aliynezh immediately forgot about Iran and the documentary and began to take care of her.
In addition to the relentless militant, the film is also the personal confession of a fragile woman who has not seen her family for more than ten years. She remembers her childhood in a small village and the injustice she felt as a teenager. The film reveals moments when her sister walks away from her on state television and her mother no longer answers her calls because her brother has just been arrested. "Turn off the camera, I need a hug," he said into the lens in tears.
Alíneiadová also regularly receives threats, which she probably doesn't take too seriously. Shortly after the shooting, however, the Iranian regime attempted to abduct her from the United States, where she lives, and assassinate her. She now has a security guard who accompanies her to film premieres in Europe.
According to the director, however, the activist with whom she is in daily contact retains her energy. "If she was still afraid that they would kill her, it would be as if they had already killed her", she paraphrases her motto.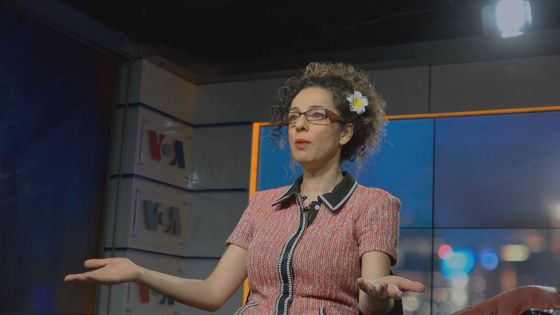 Masih Allinadova, journalist, activist and great critic of the Iranian regime. | Photo: One World
Hope for the future
Both women continue to work to weaken authoritarian rule in the Middle East. In the US Senate, for example, there is now a law named after Masih Aliyad, which should impose sanctions on anyone involved in spying on, intimidating, kidnapping or murdering critics of Iran's political leaders.
Persson also wants to continue filming about Iran. Her regime was assassinated soon after the revolution by the regime, and she thinks that if she stayed in the country, she would probably die too. "I'm alive, so I can't stop doing what I'm doing. It's my duty."
be my voice
The documentary Be My Voice will be presented by the One World Film Festival in Prague:
March 25 at 7 p.m. at the Municipal Library
March 29 at 6:30 p.m. at the Světozor cinema
March 31 at 8:30 p.m. at the Atlas cinema